Welcome to LPA!
Home of the Wolves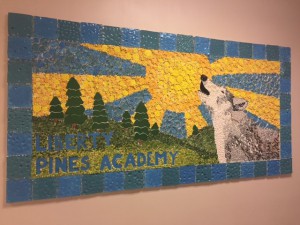 General information
Office Hours: 7:30am – 3:30pm
Student Hours: 8:30am – 2:50pm
Wednesdays: Early release at 1:50pm
Student Check-out
For early check-out, students must be signed out by 2:15pm,
or by 1:15pm on Wednesdays.
Life in the Wolf Pack

2019-20 Program of Choice Information
The 2019-20 Program of Choice application window for current 8th grade students living in St. Johns County is Jan. 24 at 8 am - Feb. 19 at 5 pm, 2019. Learn more about these programs at Career Academies of St. Johns. For students applying to the St. Johns County Center for the Arts at St. Augustine High, please view the Feb. 15th Audition Schedule.
For current 5th grade students living in St. Johns County who wish to apply to the St. Johns County Center for the Arts at Murray Middle School for 2019-20, please view the Feb. 15th Audition Schedule. The application window is the same as for 8th graders.
CHARACTER COUNTS! 6 Pillars 6K/3K Run/Walk
Walkers, runners and fitness enthusiasts are invited to participate in the CHARACTER COUNTS! 6 Pillars 6K/3K Run/Walk on Saturday, February 2, 2019 at 9 a.m. The run/walk will begin and end at Palencia Elementary School. Register before January 1 and receive a $5 discount!
Register today!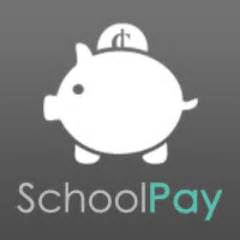 Online Payments through SchoolPay
Parents can now pay several types of school fees online, including ordering PE uniforms, making Extended Day payments, and more!
Notice regarding payments to LPA
via personal check:
Checks MUST include your full name, street address,
TWO phone numbers, and your driver's license number.


2018-2019 Instructional Materials Adoption- Mathematics

St. Johns County School District curriculum department representatives and adoption committee members have completed the review process for the Instructional Materials Adoption for Mathematics. On January 22, 2019, the School Board will conduct a public hearing to receive comment from the community regarding the final list of recommendations for math instructional resources for this adoption. Committees composed of teachers, district content experts, parents and community members compiled the lists. The hearing will be held at 8:30 a.m.in the auditorium of the District Administrative Building located at 40 Orange Street in St. Augustine. Please visit http://www.stjohns.k12.fl.us/media/instructional-resources-media-services/textbooks/adoption/ to view the final recommended selections. If you would like access to available printed materials or require assistance reviewing the online resources, please call the Instructional Resources and Media Services office at 904.547.3947. Materials are available for review from 8 a.m. – 4:30 p.m. Board action on the final recommendations for math instructional materials is expected to take place at the School Board meeting on February 12, 2019, at 9 a.m.
Math Final List for Publishers
Please note the following Florida statute regarding instructional materials that pertains to parent input regarding adopted materials:
F.S. 1006.28 (1)(a)(3) Each district school board must establish a process by which the parent of a public school student may contest the district school board's adoption of a specific instructional material. The parent must file a petition, on a form provided by the school board, within 30 calendar days after the adoption of the material by the school board. The school board must make the form available to the public and publish the form on the school district's website. The form must be signed by the parent, include the required contact information, and state the objection to the instructional material. Within 30 days after the 30-day period has expired, the school board must conduct at least one open public hearing on all petitions timely received and provide the petitioner written notification of the date and time of the hearing at least 7 days before the hearing. All instructional materials contested must be made accessible online to the public at least 7 days before a public hearing. The school board's decision after convening a hearing is final and not subject to further petition or review.
Student Cell Phone Policy: Cell phones must be off and out of sight at all times. Cell phones must remain in the backpacks of students in grades K-4, and in the lockers of students in grades 5-8. Cell phones may NOT be on one's person during school hours.
LPA is a Character Counts! and PBS School
Liberty Pines Academy promotes the Character Counts! framework for teaching good character. The six pillars of Characters Counts! are Trustworthiness, Respect, Responsibility, Fairness, Caring, and Citizenship. PBS is committed to providing a safe environment for all students.