Welcome to LPA!
Home of the Wolves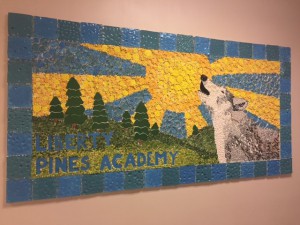 General information
Office Hours: 7:30am – 3:30pm
Student Hours: 8:30am – 2:50pm
Wednesdays: Early release at 1:50pm
Student Check-out
For early check-out, students must be signed out by 2:15pm,
or by 1:15pm on Wednesdays.
Parent input provides valuable information in helping to determine the best learning environment for our students for the next school year.  If you would like to provide information, please complete this form and return it with your child's registration form by May 3, 2019.
Parent Input Form for 2019-2020
From the clinic
As we near the end of the school year, we would like to remind you to stop by the clinic to pick up any medications your child may have in the clinic.  School policy does not allow medication to remain in the school over the summer.  It is important for you to arrangements to pick up your child's medication.  Medications, with the exception of emergency medications that students may carry on their person, may not go home with the student.  Any medication left in the clinic after Tuesday, May 28, 2019 at 3:00 p.m. will be discarded according to policy.
Updated medical and medication forms are on the clinic page of the LPA website.  For your convenience, the clinic will be open beginning Monday, August 5, 2019 to accept your child's medication and completed medication forms for the 2019-2020 school year.
If you have any questions, please contact the school clinic at 547-7919.
Have a safe and healthy summer!
Life in the Wolf Pack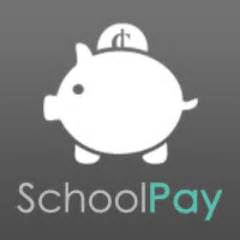 Online Payments through SchoolPay
Parents can now pay several types of school fees online, including ordering PE uniforms, making Extended Day payments, and more!
Notice regarding payments to LPA
via personal check:
Checks MUST include your full name, street address,
TWO phone numbers, and your driver's license number.


Information from the St. John's County Public Library System
The Bartram Trail Branch Library, 60 Davis Pond Boulevard, Fruit Cove Florida is set to temporarily close at 5:00 p.m. on Saturday April 20, 2019.
The 14,980 square foot library, which opened in 1997, will undergo a project to replace all fire sprinkler pipes and fixtures throughout the building and library exterior. Because this project addresses the entire building's fire suppression system, the branch must remain closed to staff, volunteers, and patrons through its duration. Work is anticipated to last 4-4.5 months with an expected reopen date in September, 2019.
Dan Markus, Bartram Trail Branch Manager, says, "We understand the disruption in local service this closure will cause. We hope our patrons will take advantage of the great electronic collections we offer for borrowing and use the temporary location we have arranged to check out physical items."
During the closure, patrons will be able to request items and check them out from a temporary storefront library located at St. Johns County Recreation and Parks Northwest Office at Mills Field 1721 Race Track Road. Located less than 2 miles north of the library branch, this temporary location will provide convenient access for patrons to borrow items they have requested and return items during open hours.
The temporary storefront library will be open Monday, Wednesday, Thursday and Friday from 10 a.m. to 6 p.m., Tuesdays 11 a.m. to 7 p.m. and Saturdays 10 a.m. to 3 p.m. Patrons are advised that an after-hours book drop will not be provided.
Student Cell Phone Policy: Cell phones must be off and out of sight at all times. Cell phones must remain in the backpacks of students in grades K-4, and in the lockers of students in grades 5-8. Cell phones may NOT be on one's person during school hours.
LPA is a Character Counts! and PBS School
Liberty Pines Academy promotes the Character Counts! framework for teaching good character. The six pillars of Characters Counts! are Trustworthiness, Respect, Responsibility, Fairness, Caring, and Citizenship. PBS is committed to providing a safe environment for all students.