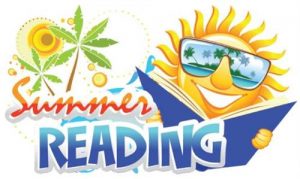 Liberty Pines Academy is dedicated to making reading a top priority for your child.
It is important for our students to continue reading throughout the summer to keep their brains engaged and practice those reading skills crucial to success in their education. Allowing a child to pick the stories and topics that interest them most, will help foster a life-long love of reading.
While we will not be having specified grade-level summer reading projects for the 2020-2021
school year, we encourage you to seek summer reading programs sponsored by the St. Johns
County Public Library and local bookstores to keep your child reading over the summer.
The St. Johns County Public Library is sponsoring a Summer Reading Program
hosted virtually through READsquared. Visit their site to learn more about this exciting way
for your student to keep track of their summer reading, including online challenges, virtual
book clubs, and age-specific Zoom events. LPA Wolves are reader leaders in the community!
We also encourage you to check out the many resources available on our Media Center Page.
If you are looking to get your child started on independent reading over the summer, the Sunshine State Young Reader's Award Program is a wonderful place to start. We have more information here.
Below are links to PDF files containing the list and descriptions of the
2020-2021 Sunshine State books for each age range at LPA:
Sunshine State books for Grades K-2.
Sunshine State books for Grades 3-5.
Sunshine State books for Grades 6-8.