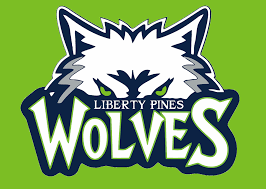 SCHOOL-SPONSORED SPORTS at Liberty Pines Academy
Students participating in Interscholastic Sports sponsored by Liberty Pines Academy will need to read the LPA ATHLETIC REQUIREMENTS.
Once students make a team, they are required to complete the following:
GIRLS VOLLEYBALL
Tryouts will be held Monday 8/22, Tuesday 8/23, and Thursday 8/25 from 3-5pm.
BOYS VOLLEYBALL
Tryouts will be held Tuesday, August 23rd & Thursday, August 25th from 3-5pm.
BOYS BASKETBALL
The 2022 Wolves Basketball Team lost a close championship game to end the season. We're proud of how they fought to the end!
GIRLS BASKETBALL
The 2022 Wolves Basketball Team successfully defended their Championship Title! Way to go, Wolves!! We're #1!!
We are excited to be getting the 2022 running season started! Tryouts will be held on Tuesday, August 23rd from 3:00-4:00 PM.
Practices will be held on Tuesdays and Thursdays from 3:00-4:00 PM. After school, runners should change into their running gear and meet outside room 425. They will need to be picked up in the bus loop at 4:00.
Please contact Ashley Woolston or Jaclyn Lutts if you have any questions.
DANCE TEAM
Tryouts for the 2022-2023 LPA Dance Team are coming up soon! All rising 5th – 8th graders are encouraged to click here for more information. there will be a preliminary parent and student informational meeting on April 12 before tryouts begin on May 2.
St. Johns Middle School Athletic Association Sports
Students must be registered through the SJMSAA website prior to tryouts. All seasons require a non-refundable $25 tryout fee. Once a students makes a team, he/she will be provided with more information on paying team fees and filling out the required forms.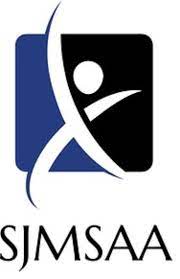 NOTICE:  The St. Johns Middle School Athletic Association ("SJMSAA") middle school sports program is not operated or sponsored by the St. Johns County School District. SJMSAA is an independent, private non-profit corporation, which uses District middle school names and facilities under a license agreement with the District, and which is solely responsible for the operation of the SJMSAA middle school sports program and its individual teams.
Congratulations on a fabulous season cheering the LPA Wolves Football Team on to becoming division Champs!
SPRING BASEBALL TRYOUTS will be held at DAVIS PARK on MONDAY, JANUARY 24th starting at 3:45 pm.
Please be sure to register to join the team! (www.sjmsaa.org/baseball)
Registration for the Spring 2022 season begins on January 3, 2022. Season typically runs from March – May. 
Golf Registration is now open!
Tryouts for the Spring 2022 season will be held on Monday, January 10 at St. John's Golf & Country Club starting at 2:30pm.
We are excited to announce that SJMSAA tennis registrations are now open with tryouts taking place the last week of January. Tryout dates, practices, and schedule will be posted on SJMSAA.com as they become available.