Welcome to the LPA Media Center!
Book donations are always welcome. We are most in need of paperbacks and hardcover books in good condition.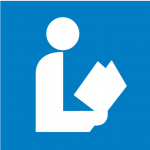 Parental Choice Library Book Restriction Form
Parents may utilize this form to restrict titles their child may check out in the school library. Please complete the form and return it to your child's teacher or librarian.
This form is only required when a parent is seeking to restrict access to materials in the media center.
Cheryl O'Hara
Paraprofessional

Marion Stem
Paraprofessional

Teresa Simms
Paraprofessional
Looking for resources to stay engaged with reading?